Case Study
Belmont Lake Preserve
Lifestyle Redefined
Client
Rocky Mount WEH LP
Project
Branding & Marketing for a Lifestyle
Resort Community
Date
January 2014—2020
Our Services
Print & Packaging

Marketing & Research

Corporate Website

Real Estate Listings (MLS)

Video Production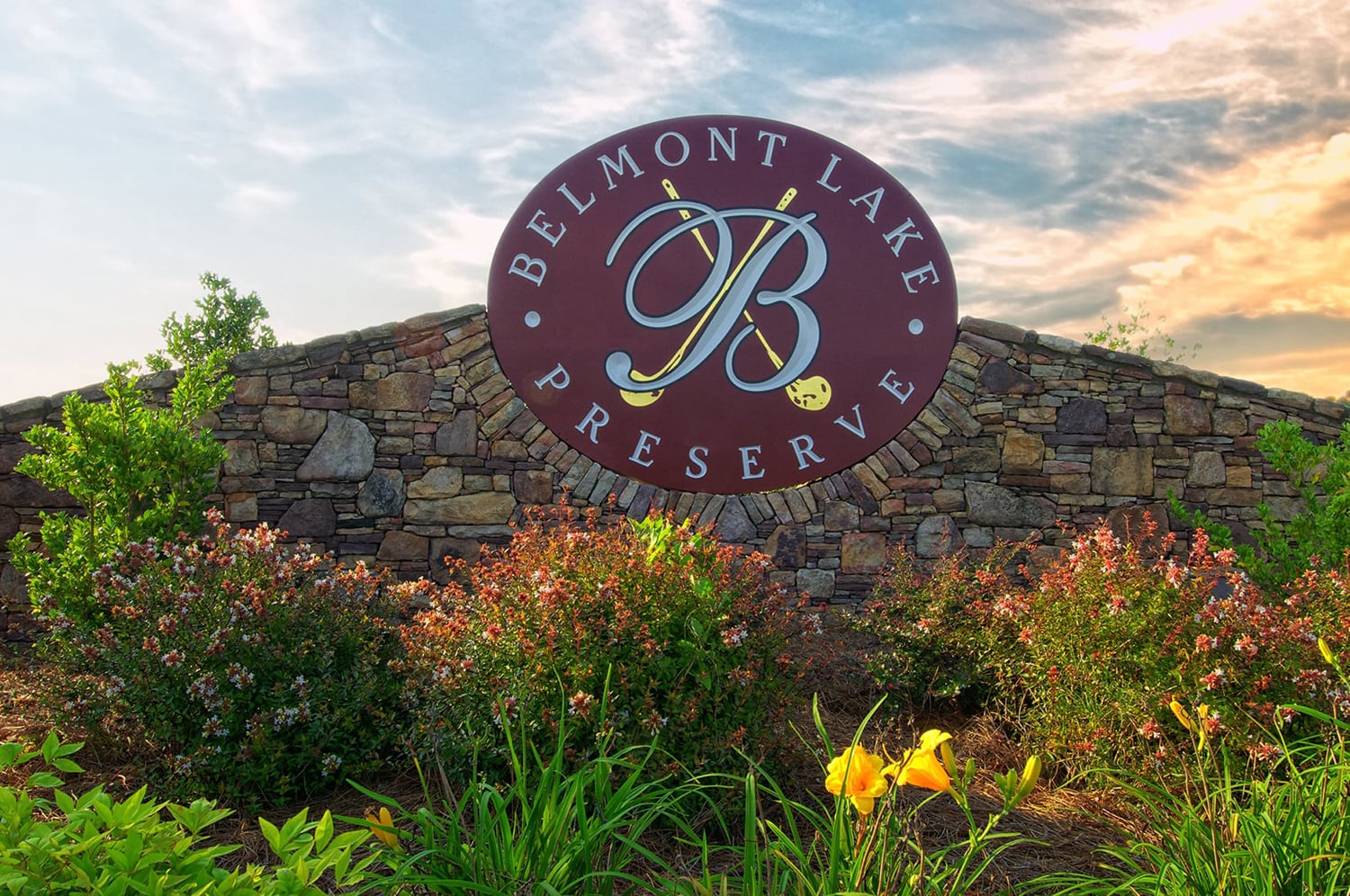 Lifestyle Redefined
Belmont Lake Preserve was a newly acquired property previously owned by Ford's Colony along with the beautiful 18-Hole David Johnson Design Championship Golf course in Rocky Mount, North Carolina. Halle partnered with Blevins Creative to rebrand and market the community as Belmont Lake Preserve.
Building the concept
Our years of expertise in real estate, lifestyle, and luxury community marketing allowed us to deliver on a tight timeline. We focused on showcasing BLP's exceptional amenities and the allure of its centralized location for homebuyers both local and out-of-state.
The art direction was a fresh, clean, and bold look throughout all printed literature and marketing materials. This included community cut sheets, business cards, ads, and billboard adverts at the local and national level, introducing "Lifestyle Redefined" to a whole new audience.
83 Villa homes sold in 2019-2020
Your greatest adventure is the one that lies ahead
The website was designed to evoke curiosity sparked by expansive views in the opening short film. Users are enticed to discover all that BLP offers by navigating through well-appointed content on lifestyle at Belmont Lake Preserve. We utilized a creamy color palette with earth tones to accent throughout the printed literature and digital branding.
1,556% Increase In Site Traffic
Inspiring Home Sales with Accurate Data
We showcased rich lifestyle photography of the golf course, newly built community and golf clubhouses, along with the pools, recreation rooms, and exercise facility. We utilized a custom-designed application that gives the development and sales team access to displaying up-to-date IDX data-driven content and capture leads for integrated home sales.
A community built around life
---
Designed to Outperform
We crafted an all-encompassing solution on-budget that surpassed business needs and connected with the end-user at an excitable level. We successfully leveraged and integrated existing platforms with all CRM's, CMS's, etc, Particularly with the targeted marketing, we create a cohesive campaign that uniquely positions BLP. Dramatic transformation is our thing, which is why we were excited to partner with Halle to position Belmont Lake Preserve — as the premier luxury golf community in North Carolina. Our challenge was to develop an integrated marketing program to support both the sales process and add features as the development team completed phases.  The community would also be named to the list of Top 50 Best Master Planned Communities in the United States. We also developed a discovery package envisioning a luxury lifestyle community to top local and out of state markets with a 97 percent increase in new homes built in the first two years.
Featured Builder
D.R. Horton