Case Study
NorthView Partners
Locally based.Locally focused.
Client
NorthView Partners, LLC.
Project
Brand Multifamily Development and Construction Company
Date
January 2009-2021
Our Services
Corporate Website

Print & Packaging
Upscale luxury apartment developer
A new startup asked us to develop a name for their luxury, flagship apartment projects and logos for each entity, along with a fresh corporate website. The results: NorthView Partners (the Parent Company), NorthView Construction (the Construction Unit), and The Meridian (Apartment Names.)
NorthView Partners develops apartment and senior living communities with thoughtful design elements and designer materials that provide an enhanced living experience to its residents.
Building the concept
Where lifestyle is the brand
In most cases, a lifestyle brand does not begin with a product. It leads with lifestyle. While this might sound simple, most brands will struggle and pushback at the suggestion to focus less on the products that a company sells and talk more about what inspires and motivates consumers in a broader sense. Fortunately for us, Northview's product "The Meridian" is the lifestyle environment where consumers can imagine themselves living. We utilized visuals to give an expansive feel of the lifestyle that one can enjoy at Meridian. By showcasing the luxury and designer materials with unique features, helps bring lifestyle to the forefront.
Create a name with scaleability and add more value to the Brand.
The Meridian name connects the apartment projects into a cohesive product offering. Don't want to live in North Raleigh? How about East or West? It shows that with six locations and more to come, NorthView must know what they're doing. This compounding the Brand and offering across products with naming is where most developers miss the mark. We utilized a simple approach to make the product more substantial and consistent while increasing the visibility of NorthView as a dominant player in the Luxury Apartment Market. We uncovered pertinent information using a tailored branding questionnaire and briefings before starting our Naming or Type Studies. Allowing us to weave the Brand just a little tighter from the very beginning.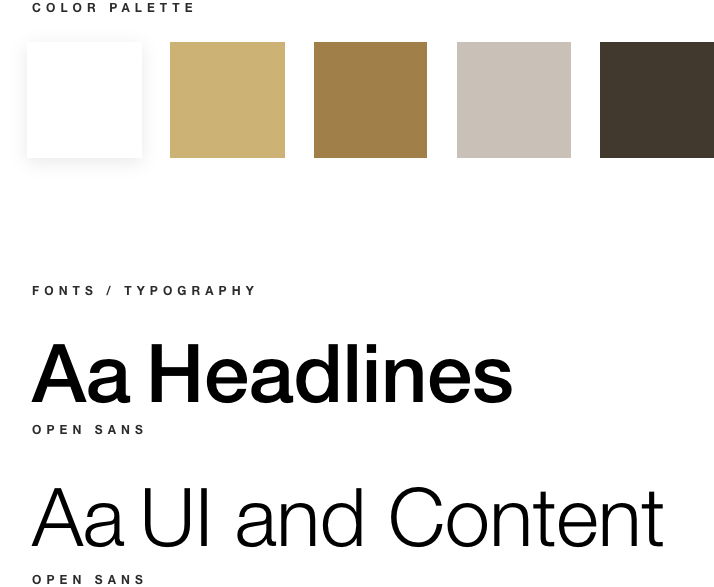 There is no magic in magic,
it's all in the details…
The process we used for Northview was very detailed and tailored to meet all of their needs. We started with interviews, a short briefing, and a multipart assignment questionnaire. By asking specific questions, we uncovered a lot of information that is usually just not discussed when starting a project. From the onset, it was always about defining "Northview" as a company, and not about injecting the latest design trends. We used a simplified and stylized version of the iconic compass rose used in indicating cardinal directions. We applied this to both the Northview logo and the Meridian flagship product name. We utilized a muted earth tone color palette knowing that the brand would carry through to the apartments.