Inspiration is Dead
Artists draw inspiration from all types of different sources. Everyone whose career involves them creating original, creative work has been influenced in some way. Whether you work in visual arts, music, writing, or whatever your creative outlet may be. Chances are, there is someone that has helped to define the artistic approach to your work.
It could be a catchy song lyric or guitar playing style. A public speaker or an elected official and their strong tone of speaking and delivery might inspire some. Still, it's the crafty delivery or a specific role played by a favorite actor, comedian, or commentator for others. It's even possible it came from a teacher, co-worker, or acquaintance you know and have come to respect.
Regardless of the original work that one creates, their influences tell a lot about them. Whether your craft is photography, music, or writing, usually the stylings of your influence shine through in your finished work.
For me personally, I think of two specific minds that worked together as one. They created not just words set to music but sounds that defined a movement and way of life. Firsthand, I can attest to "feeling" their collective creative genius. I am among the millions whose melodies played as the soundtrack for a good portion of our lives. Sure, both are incredibly talented musicians. But the mastery of their written and spoken words as storytellers and musicians was second to none. The lessons once learned as an impressionable 16-year old kid through this music was an education in life. With huge stadiums, arenas, and amphitheaters across America serving as the schoolhouse, I absorbed as much as I could. In writing, and even in thought, I find myself reverting to these "teachings" to this very day.
The influence I speak of is a twosome who unknowingly would narrate a 30-plus year ride through Americana. Their progressive and improvisational brand of rock-n-roll would steer the wagon for millions along for this ride. Over thirty years after discovering their work, it still elicits a full spectrum of feelings from me, with chills up my spine and an erasable, ear-to-ear smile. They are even stifling a memory, literally bringing me to tears. Only one of these two musical pioneers would take the stage night after night among the group of six. However, this inspirational force was unquestionably a team of two and not just an individual. The team is Grateful Dead founder/guitarist/and vocalist Jerry Garcia and his lifelong friend and lyricist, Robert Hunter.
The storytelling skills the Garcia/Hunter tandem put into music tells colorful tales of the America they grew up in. Amazingly, those tales inspired visions within fans in every random arena of the America they grew up in, too. From the bouncy and fun "Franklin's Tower" or "U.S Blues." To the thought-provoking, beautiful, and almost melancholy "Stella Blue" or "Attics of My Life." Garcia and Hunter left no emotion untouched with their magical combination of word and sound.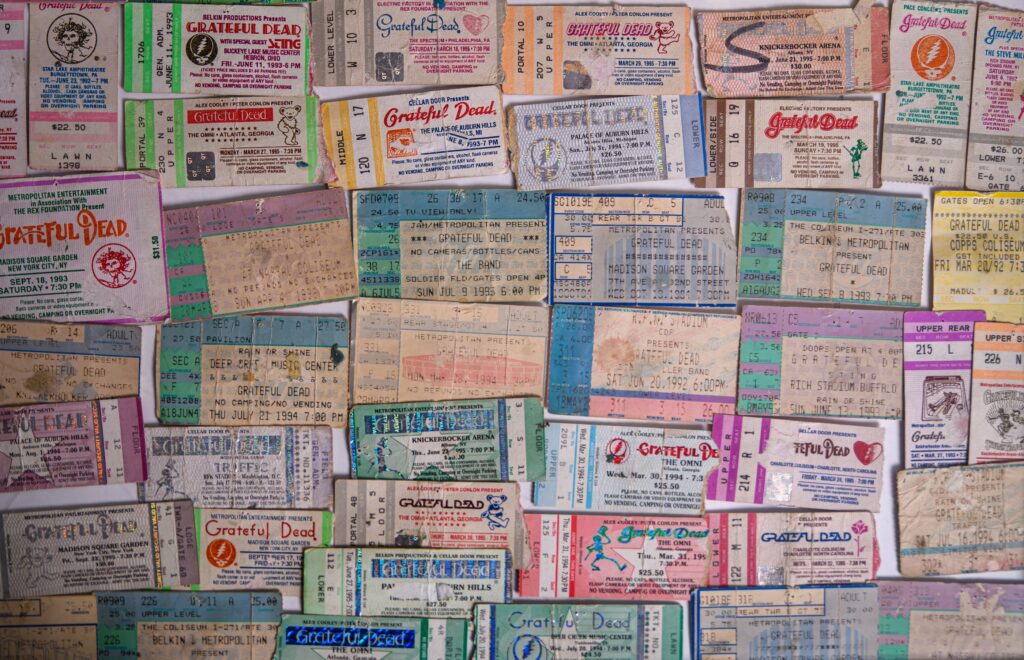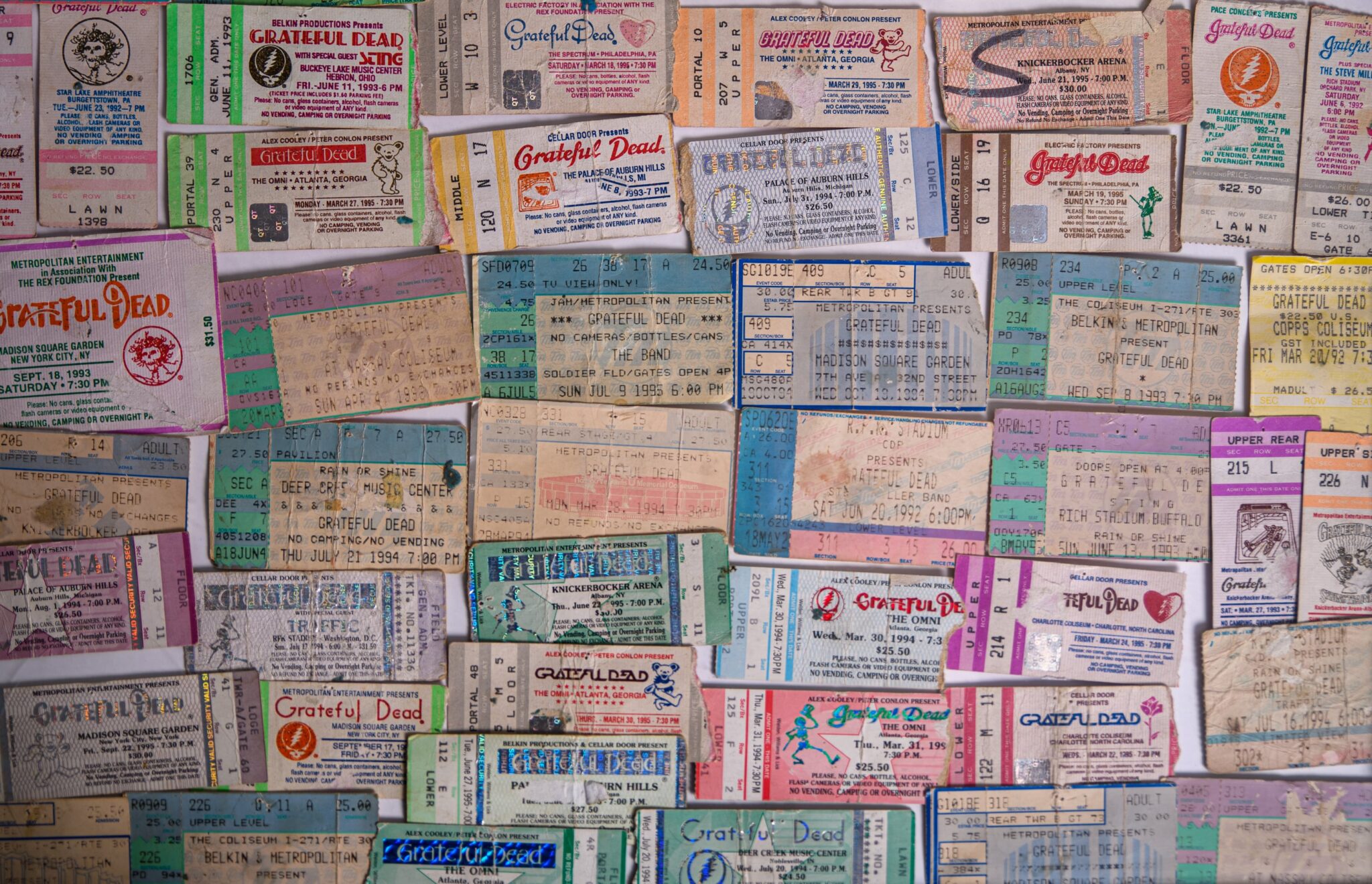 They authored songs that seemed to each become a storybook all unto themself. They took us on adventures through an America existing in the eyes of these musical pioneers with Jack Straw, providing us songs of hope and discovery like Eyes of the World and Wharf Rat. They touched every emotion in their incredible tale of love lost and triumphant journey to reclaim it in the epic Terrapin Station. With their psychedelic roots deeply planted, Hunter effortlessly wrote the perfect verbiage to accompany their "crown jewel," Dark Star. This otherworldly and iconic tune was a jazz-like, improvisational launchpad for Garcia's classic "noodling" style iconic jams. It became a crowd favorite from around the time of the band's original incarnation in 1965. Whenever it made a rare live appearance, it turned that particular show into one of those "special nights." That connection continued right until Jerry's passing in July of 1995.
"Magic is what we do. Music is how we do it," he once explained. "It's not enough to be the best at what you do. You must be perceived as the only one who does what you do."

— Jerry Garcia
The music of the Grateful Dead had and still has effects on many that are difficult to describe. Many liked to link the band and their loyal following to drugs. The truth is, for those who felt it and hopped on board the "traveling circus," it was always about the music. People can argue all day on "who the greatest guitar player in history" is. Very rarely will you see the name Garcia near the top of these type rankings? However, it is undeniable that the sheer joy the songs he and Hunter wrote engulfed the fan base is unparalleled.
Imagine a man stepping on stage and just tuning his guitar could elicit a full spectrum of emotion. Not once, but twenty-five nights in a row, three to five tours a year. By just stepping on stage in front of fifteen to eighty thousand people (depending on the venue.) within seconds, you would hear a surprised gasp. Gleeful screams. Tears of joy, high fives, hugs, and even a "pin drop" silence. Recognize, this is only as the opening song becomes identifiable while tuning his guitar strings. That's powerful in a way that is unmatched in the history of live music.
The stories told in each Garcia/Hunter tune live in my heart, my mind, and my soul. Since Garcia's passing, I've felt somewhat of a different "bond" between myself and the music. Today, seeing each song performed by the band's remaining collaborations feels much like visiting with an old friend. One that I've missed dearly and has stopped by unannounced for a few minutes to say hi. Despite their influence, I don't feel I've ever come close to achieving that type of creative power. In my defense, I believe any other "Deadhead" would attest. I' don't think anyone else has in that magnitude either.
Garcia himself would lend credence to his unique connection between audience and performer. Yes, he was a brilliant guitarist and writer, but he was equally as engaging and witty with his spoken words. He has been famously quoted on countless topics surrounding the band and their loyal fan base. Jerry seemed to have an intelligent yet whimsical sound bite on any topic he was quizzed upon. The band's non-traditional approach and sound. The creativity and fearless improvisational nature of their live performances. The bizarre, over-the-top loyalty and dedication developed between the audience and band.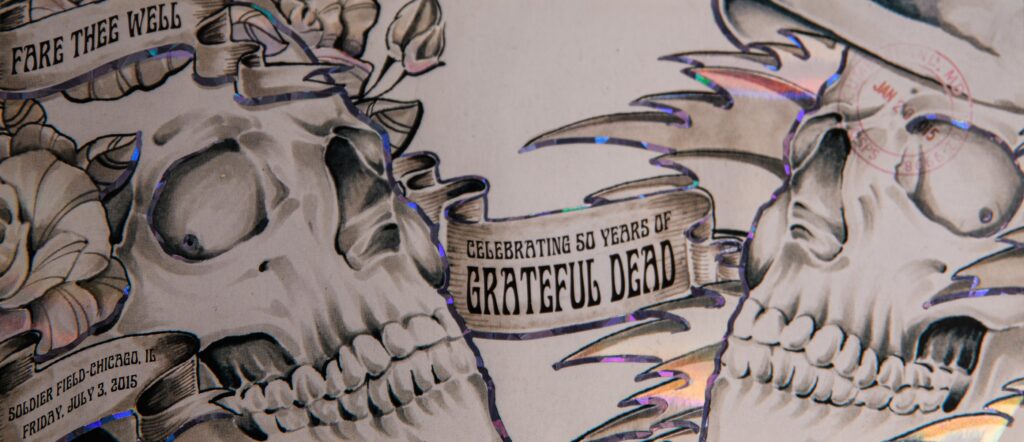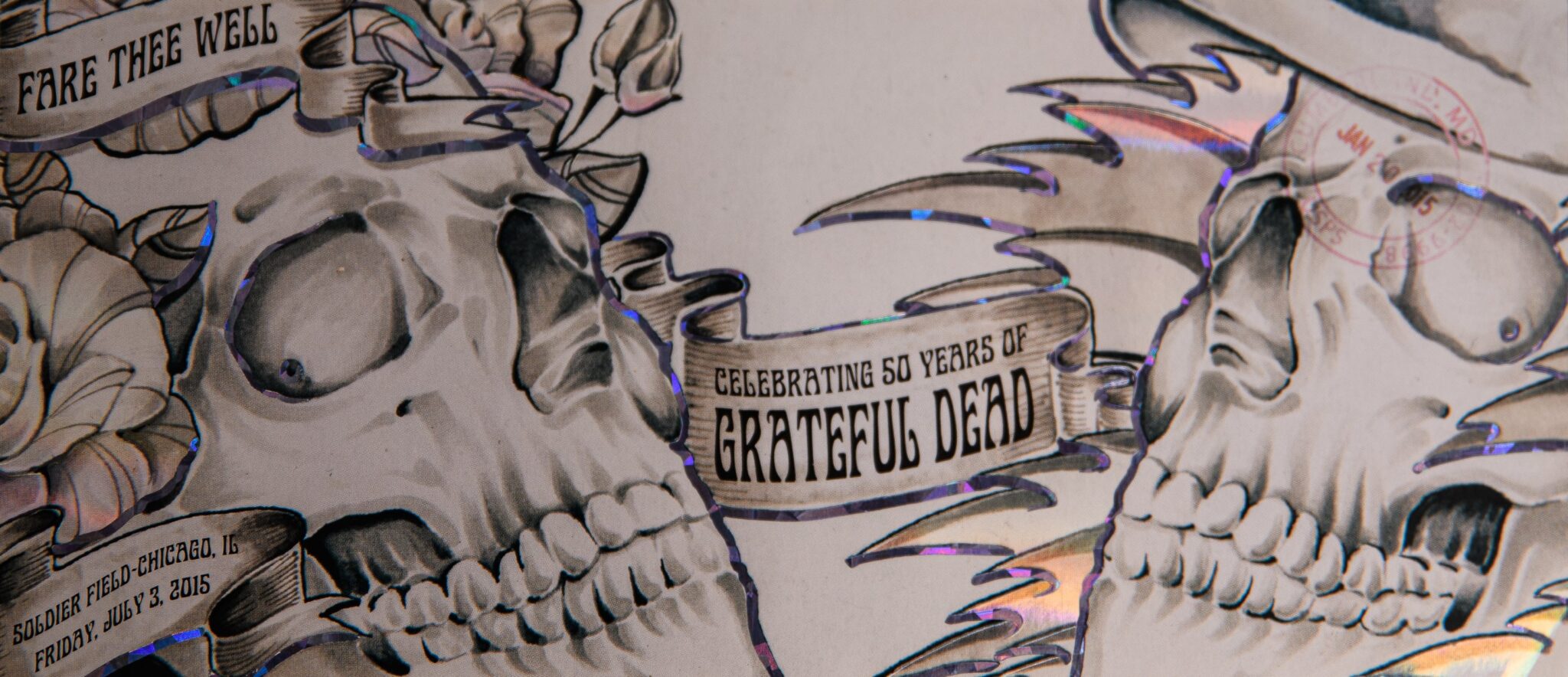 "Magic is what we do. Music is how we do it," he once explained. On another occasion, he seemed to add to that comment, describing the "stew" of sound that was the Grateful Dead. He quipped, "It's not enough to be the best at what you do. You must be perceived as the only one who does what you do."
In my personal favorite correlation made in describing the connection between the Grateful Dead and their fan base, Jerry likened the music to having an acquired taste in candy. "We're like licorice," Garcia once famously began. "Not everybody likes licorice, but the people who like licorice, really like licorice."
Hand me another one of those "Twizzlers," please…