Is Branding an Art, Science, or a little bit of Both
Marketing to multiple audiences is challenging. It's not just a simple one-word shift, but it requires action and change that can sometimes be difficult to implement—especially for those who have been doing it successfully for many years. It means looking at you're marketing from a different perspective.
However, with the help of some tools and resources, it is possible to expand your brand and still achieve success.
Branding with Authority
If you aren't already established authority in the industry or niche you are targeting, it can be challenging to get results right away. However, there is no need to panic! With a bit of research and by looking at your competition, you can determine where you stand in the market. Once that is determined, it's just a matter of taking action to improve your authority over time. This could be easy for some, but others may find it more difficult than they expect. So, if this sounds like you or anyone in control of your business, don't worry! Take it one step at a time.
Start by creating blog posts, articles, videos, social media updates, etc., to increase your authority in the beginning while also promoting your brand or product. This will help you determine how successful your marketing efforts are over time and any areas you need to improve on.
Brand Marketing the Product (The Art of Branding)
Branding has always been an essential aspect of creating successful marketing campaigns for products. However, with the power of technology and social media updates, it is possible to take branding to a whole different level than it has ever been before.

Promoting your product is fine, but this doesn't mean you are branding it the right way. Many people assume that because they have a website or social media account technically means they are branding their products the right way. However, unfortunately, it takes more than that to stand out in today's day and age.

To indeed have an impact on your audience, you need to be yourself. If you aren't true to who you are as a person or as a company, it will never translate well with the people who follow you or those you are targeting. So, take time to truly understand your target audience, as well as yourself and your product, to brand it from start to finish successfully
Brand Influencer Marketing
To reach a broader range of people interested in your product or service, you need influencers. That means getting out there and finding the right people that will help promote your brand with the help of their following.

Influencers come with different price points and benefits to working with them, so do your research before you start considering certain people or companies for this position. You want to make sure that they are relevant to your target audience and relevant in terms of what they can offer you and your company.

When you find the right person for the job, don't forget to get creative with promoting it. This could be through a giveaway or campaign that will help attract attention and new followers to you and your brand while making an impact on their lives and yours as well.
Brand Target Audience Demographics (The Science of Branding)
Growing your brand isn't just about getting more people to follow or like what you post or share online. It's also about reaching out to the right audience to give them exactly what they need from your company, product, etc. That means looking at your target audience demographics, which is a fancy way of saying 'who you are targeting.'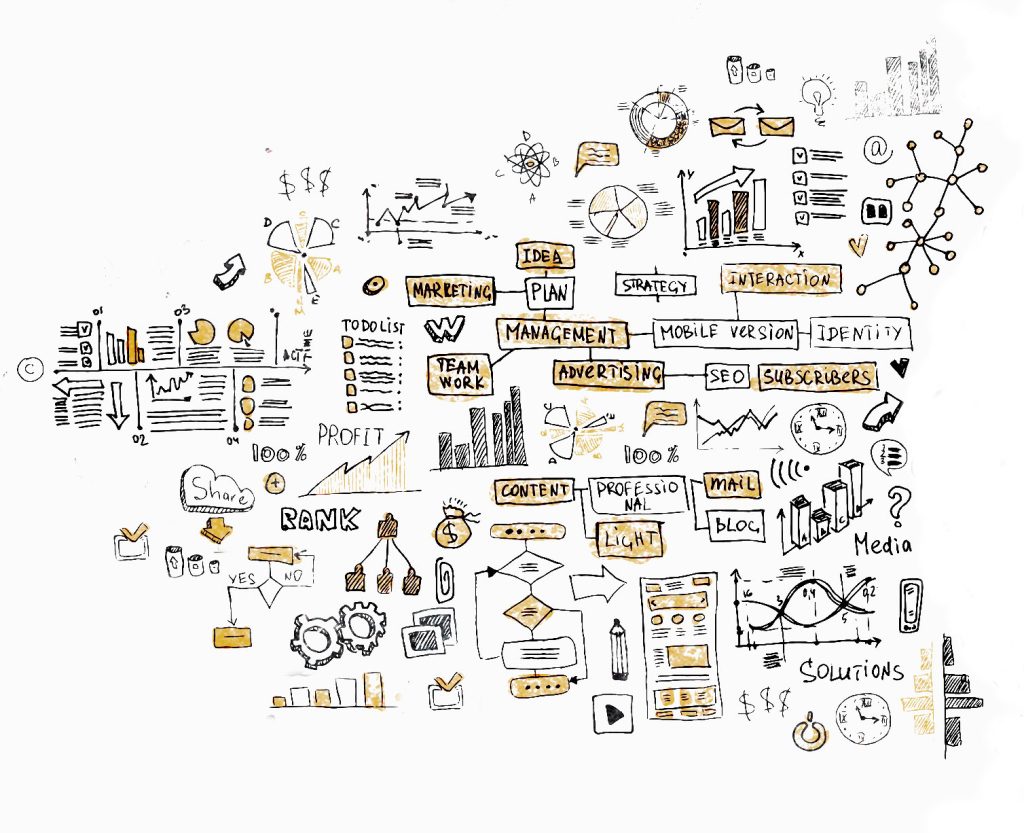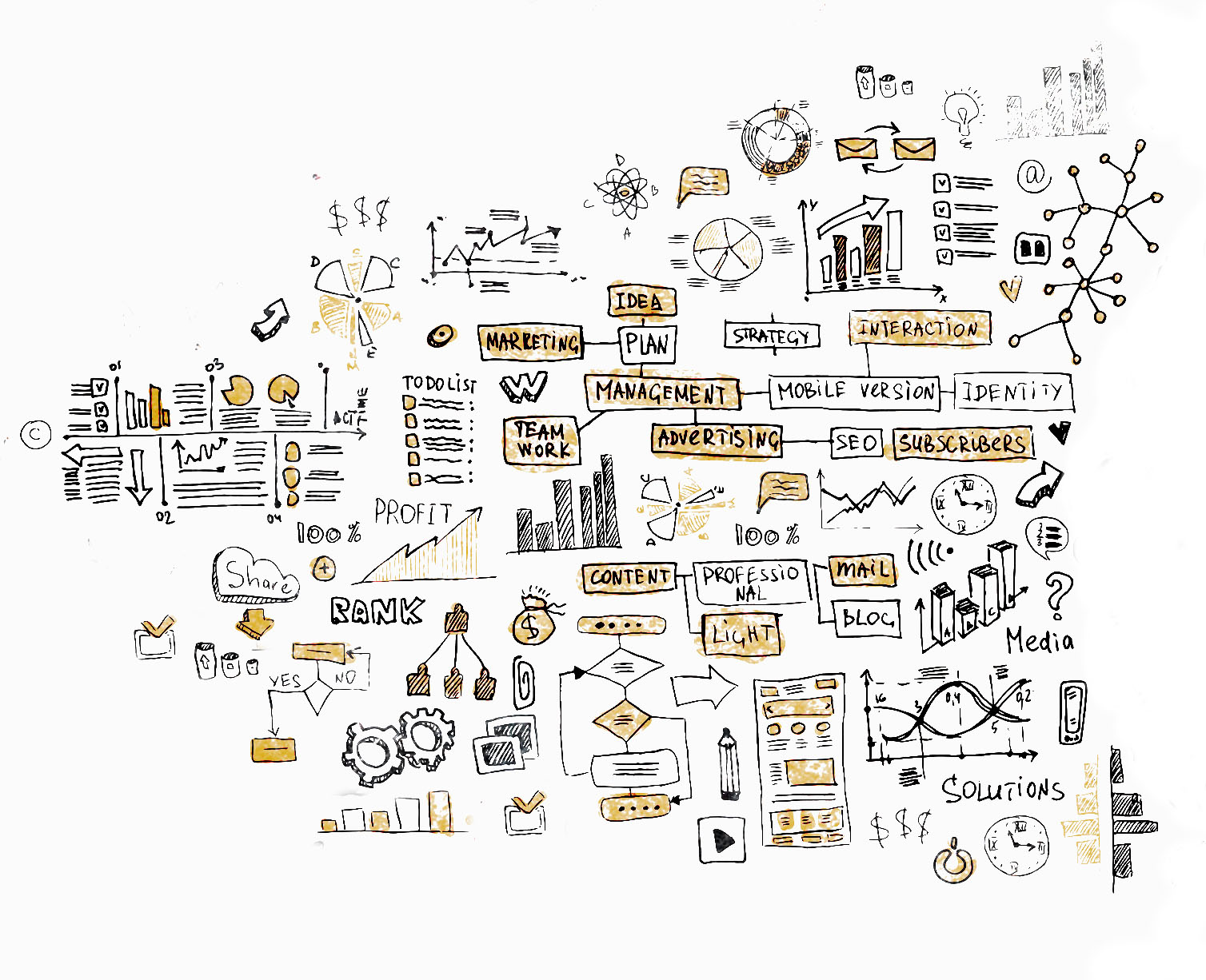 This includes looking closely at the numbers, including age, location, occupation, etc., to get an even better idea of the type of people you are trying to reach. This will help determine what type of marketing efforts are best suited for these individuals to be achieved quickly and effectively over time.
Once you have demographic information about your target audience, it becomes easy to create new marketing strategies that will get their attention once again while making them feel involved with your brand or product. That is all market research is! So, take advantage by getting creative with your efforts while not forgetting about essential aspects such as demographics and what you can do for them to make a real difference.
Knowing Your Competition (The Science of Branding)
Just like we talked about market research, you need to know who your competition is before you even attempt to create a brand identity that sets yourself apart from them any other company or product. This means knowing who they are and understanding the types of marketing efforts they use and their target audience.
A Whole Lot of Both:
Strategy – What aspects should stay consistent to attract the desired customer base while bringing enough of that interest to keep them coming back for more? The "whole lot of both" approach combines marketing strategies to give clientele a greater understanding of what it takes to build an iconic brand. It's not just about attracting a following to a website; it's about showing them you care and provide value to their lives.
Brand identity is so crucial because the modern consumer can choose from countless options for specific products. Whether your audience is young or old, you must ensure they can connect with your brand before purchasing, so for that connection to happen, you must appeal to their emotions just as much as their rational side by being relatable and meeting your business goals.
"A great strategy is a combination of both art and science, not just one or the other."
There are many underlying factors that companies take into consideration when building a successful brand identity today, such as color schemes and fonts: "The right colors convey an emotion which can make all the difference in how consumers perceive and react to a product (or service)." The last thing you want is to be perceived as boring or dull by your target market because then it's game over, no matter how good a product you have.
For some companies, building their brand identity is not just to generate revenue but also to establish their name in an industry that may be competitive with other brands. When creating a unique brand experience, companies are more likely to get noticed by potential clients who can quickly lose interest when visiting websites that don't appeal to them. As stated before, the overarching goal is to connect with your audience on multiple levels so they can become loyal customers. This will often lead to higher conversion rates and greater profits once they are converted! "A great strategy is a combination of both art and science, not just one or the other."
Having a well-defined branding strategy is helpful when we look at these three questions:
What is your business's mission and vision?
What do you want to accomplish for your customers, investors, and employees?
How will your company be different than competitors?
Logos
These then help define the characteristics of who you are. A good example would be the logo. The image should represent every aspect of what you're all about and convey that in just one picture. So having some consistency across these items will help give an identity to your brand. With this, you can establish trust with consumers while understanding what ultimately defines them as a brand.
Here are three basic rules that brands should follow to help establish a strong brand identity:
---
Stay consistent.
Let your personality shine through.
Don't overcomplicate it.
---
Your color palette, font, and tone should all be used consistently across different media forms such as social media, website design, etc. This will allow consumers to adapt more quickly to the company while helping them feel more comfortable with what they are seeing. For example, one of the most successful brands out today is Coca-Cola, which extensively uses its colors in its logos across its product line. Another great example is IKEA which has repeated the same image of an older-looking family for almost 40 years!
Having this consistency allows people to identify what you stand for quickly. For the personality, this is where you let your creativity take off. If there are specific characteristics about your company that define it as being innovative, creative, etc., show it in a way that will attract your target market. Just because you must follow some rules doesn't mean it has to be boring!
Making sure not to overcomplicate things are just as important as anything else. Remember when Apple first released their simple logo with just their name on an apple? And now look at their logos today! There are so many changes that they made but still considered what made it successful in the past and modifying it for future use. Creating an "iconic brand" is all about keeping things simple while adding the necessary tweaks to ensure it stays fresh and relevant.
Since brand identity is so important, there are a lot of existing factors that can help support your branding strategies:
• Custom logos: If done correctly and with the same principle above, it can help build a brand. If you want to be serious and professional, avoid cartoon-like images that may try too hard to keep your audience's attention.
• Website design: Whether it's a landing page or an extensive microsite (brands like Coca-Cola have), make sure it fits your necessary branding guidelines such as colors, fonts, logos, etc. This will help establish an image for users before they even see any content on the site! Just like print advertising goes hand in hand with TV ads, a website should go hand in hand with social media platforms to convey a message across every different platform.
With everything that goes into branding, it takes a lot of communication and coordination across the company. Whether you call yourself an art director or designer, don't forget about all these factors while establishing your brand identity!
Conclusion:
As stated above, it is crucial to keep your brand consistent across all digital and physical media you use (and even in the office!) while still incorporating characteristics that define your business and will attract people to you! Let's keep in mind that many factors are involved in building a solid brand identity, such as color, fonts, logos, and even your website design, so remember to involve all parties when creating a brand strategy.