Building a Brand? Don't go for second best.
Are you building a brand? Branding; by official definition is the promotion of a particular product or company by means of advertising and distinctive design. Far more than this, though, a brand represents a clear identity of your company to your audience and potential clients. It defines what separates you from the crowd. Your brand is what makes you different from any other competitor in your field or marketplace.
You may set out to become the top seller of homes in your real estate marketing area. The most successful car dealer in town. Possibly your goal is to gain notoriety for making the best cheeseburger on the block. Or, in rare cases, you might strive to be the most significant female recording artist of all time. But, no matter what area of expertise you seek to reach the top in, branding is the key. Building a strong brand is not just crucial to your eventual financial success. Your brand will become the perception of how and what you are as a company.
Turning an Identity into an Icon
When building a brand, you are creating an identity for your company. This isn't unlike how a celebrity markets their persona in the public eye. Name any type of celebrity. Big-time actors or actresses. Pro sports stars. Singers and musicians. In all these areas of fame, a certain level of success is attainable. Many become famous and well-known. But very few become icons in their respective industry. In achieving celebrity status, these stars are essentially building a brand. Those successful, famous stars usually become what is called an identity brand. But very few will in any of those areas will reach iconic brand status. So, what's the difference?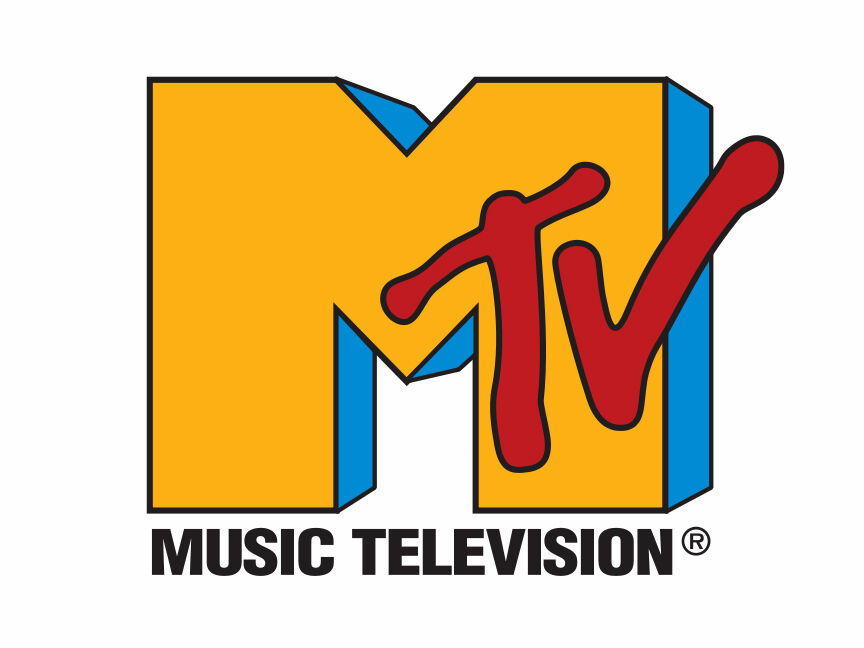 To become an icon in marketing or celebrity, it is essential to differentiate between an Identity and an Iconic Brand. An identity brand is one that the audience sees as representing a lifestyle, traits, or emotions that they identify with. An iconic brand takes that concept and grows to define its own sub-culture of society. An icon represents something that their audience can become highly involved with and are emotionally attached to.
Think about building a brand that's public perception grows bigger than even the industry they are a part of. That's an iconic brand. It is also one able to evolve organically over time. This ability to "change with the times" follows in line with changing needs and wants of the audience. Thus, through their reinvention of the brand, the consumer can identify even greater with that company. Through effective marketing, it is these brands that increase the consumer's emotional attachment to them. Thus, as they evolve, the marketing messages continue to resonate with and grow their loyal audience.
I Want My MTV
In August of 1981, the music industry would be changed forever. This would be from the debut of a new cable music channel, Music Television (MTV). With the launch of this new concept, "music videos" gave the consumer a new way to look at the artists. They could, for the first time, "see" their songs.
As if an image was not essential enough to the success of aspiring or established musical acts to this point. It was now more critical than ever. Many could use this new platform to soar to heights and success they hadn't before thought imaginable in those early days of MTV. About a year and a half after the launch of MTV, a new female star emerged. She would find success primarily because of her innovative approach and ability to seemingly change her image to fit each individual song she released. This would be a precursor of this to come for this rising star who was building her "brand" through MTV and the music video. Following mild success in 1982-83, her single, "Holiday," would climb as high as number 16 on the Billboard chart. Her self-titled debut album was soon to follow.
"Borderline" Debuting in February 1984
Would become the first top ten hit for a new face on the scene. She went by only one name, Madonna. The second single off that debut album, "Lucky Star," was her first top-five hit. Madonna had successfully parlayed this new medium to climb to the top of the charts. Continuing to evolve with each release, by the end of 1984, Madonna's "brand" was gaining its initial identity." What was to come next was the first of many reincarnations of the Madonna brand. In those latter months of 1984, she released a more controversial and suggestive collection of songs and the album Like a Virgin.
Getting into the Groove
Yes, the new album featured an array of vocal and musical styles. The music videos were provocative and felt fresh to the audience. It was also at this time we'd first see Madonna's uncanny knack to push the envelope. Both in her slinky attire or the suggestive choreography in her videos and performances. This new, riskier Madonna saw her popularity balloon worldwide. Her performance of Like a Virgin at the 1984 MTV Music Video Awards is now legendary. It's probably the most remembered in the history of that popular annual event. "Like a Virgin" was the first in a long line of successful variations we would see in the evolution of Madonna. But this was only the beginning of building what was becoming an iconic brand.
In the four decades that have followed, Madonna has become the most iconic female performer of all time. This is a testament to her ability to evolve. She has continued providing her audience fresh, daring, and risky material consistently. To date, she's released 14 albums and performed over a dozen completely sold-out world concert tours. Madonna's brand would grow from music to the silver screen. There she has starred in 17 and directed two major motion pictures. Her brand has also expanded into the world of fashion. Here she has created no less than seven of her very own fashion brands.
The "iconic brand" that is Madonna is one that brought generations of fans and performers together. A perfect example of this was at the 2003 MTV Music Video Awards. It was there she gave us a flashback to the 1984 live performance of Like a Virgin. Bringing generations of fans together as one, that night, joining her on stage this time were two biggest female pop stars at the time, Britney Spears and Christina Aguilera. As recently as September of 2019, Madonna's innovative abilities still separate her brand from the competition. So it was that Fall when she scheduled an intimate, all-theatre concert tour across North America and Europe. But, flexing her now-iconic muscle, she implemented a "no-phone" policy to maximize intimacy. She wanted her fans to get a unique and personal experience, so none were in the theatres with smartphones.
Strike a Pose
Madonna's iconic brand finds her today worth an estimated $800 million. She has sold more than 300 million records across the world. The Guinness Book of World Records has acknowledged her as the best-selling female artist of all time. She is the highest-grossing individual touring artist in history. She's earned upwards of $1.5 billion in concert revenue during her career. Likewise, Billboard recognizes her as the most successful solo artist in their Hot 100 chart history. She has won twenty MTV Music Video Awards and seven Grammys.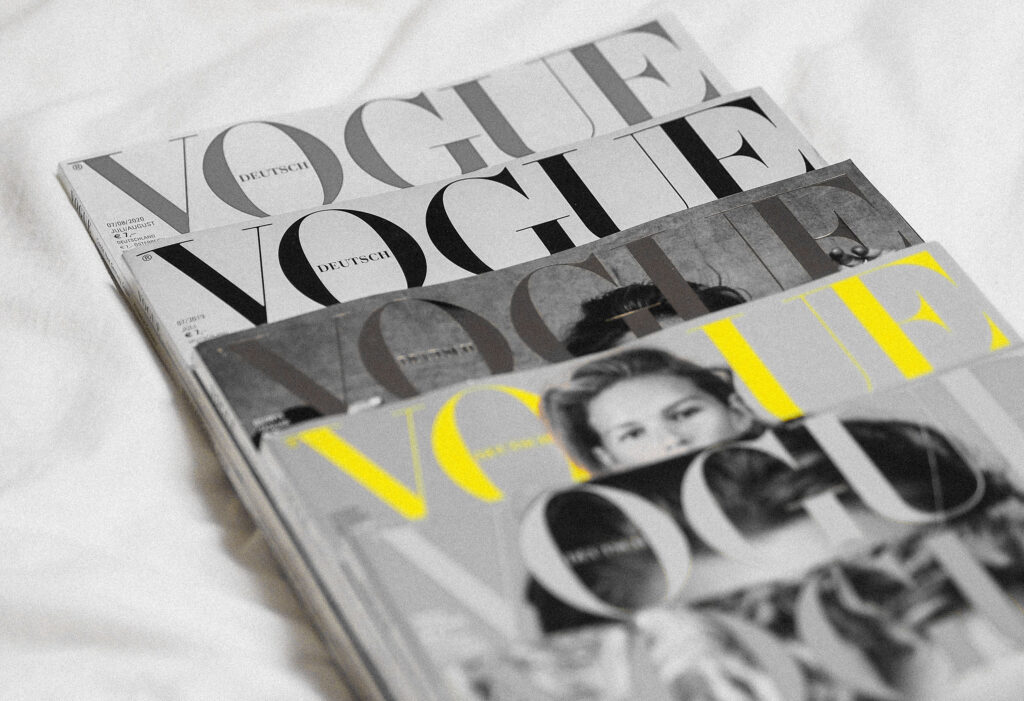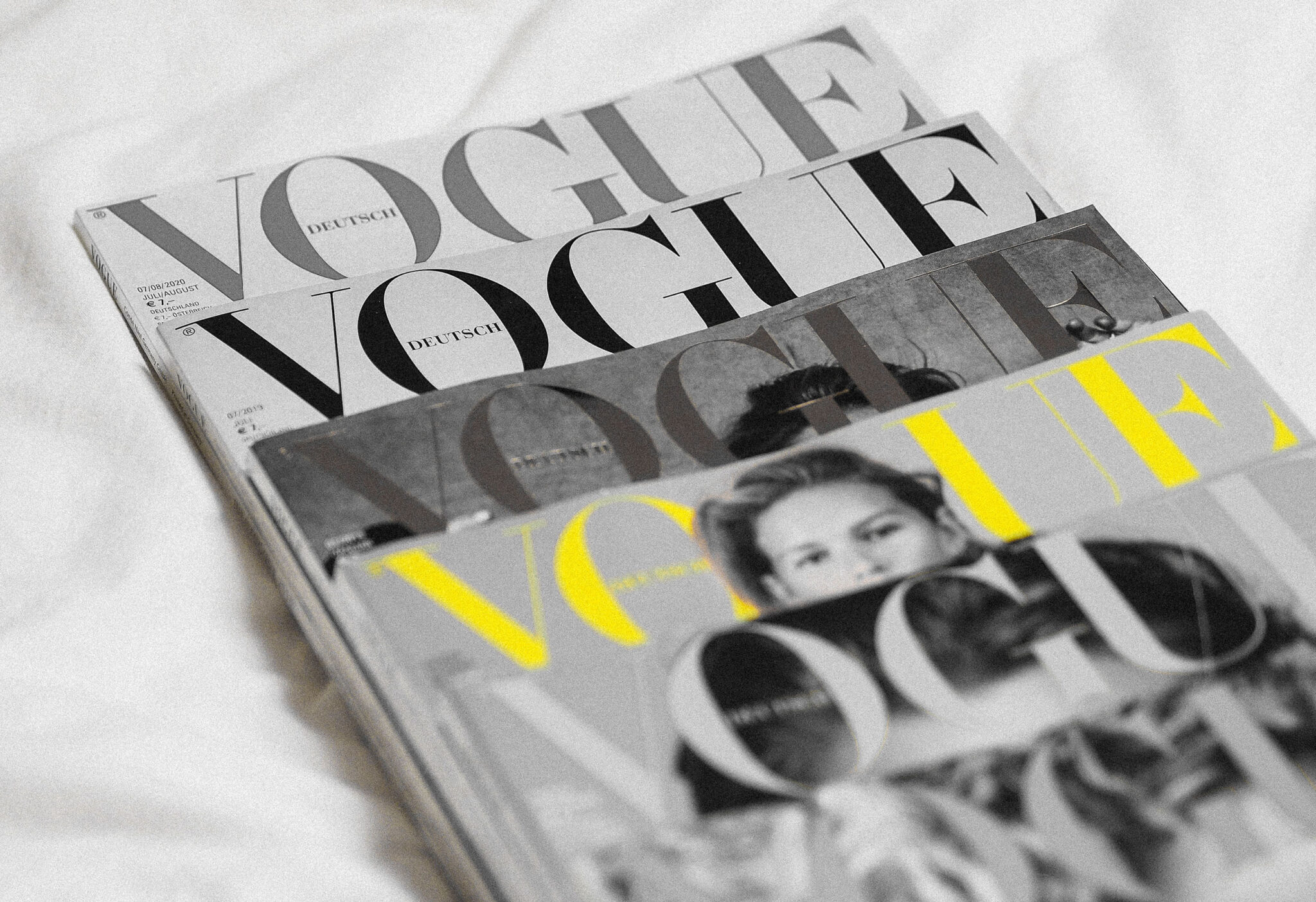 In 1990, another evolution of Madonna's brand would take place. This was with the release of one of her most famous singles and music videos, Vogue. Ironically, in one of the song's refrains, the "Queen of Pop," as she was beginning to be called, would list off some of the most iconic celebrities of an era gone by. In what was a quasi-rap, she sang of Greta Garbo, Marilyn Monroe, Marlene Dietrich, Joe DiMaggio, Marlon Brando, Jimmy Dean, Grace Kelly, Jean Harlow, Gene Kelly, Fred Astaire, Ginger Rogers, Rita Hayworth, Lauren Bacall, Katherine Hepburn, Lana Turner, and Bette Davis. These names epitomized the celebrity and iconic brands of the first half of the 1900s. To put into perspective just how iconic Madonna's brand has grown, all of the celebrities sang of in the song Vogue have a net worth combined over $340 million less than Madonna by herself, and if that doesn't make her feel (yeah, ma-aa-aa-ke her feel) all shiny and new, than I don't know what would.
While writing this article we noticed that Modonna's 'Madam X' Concert Film will Premiere on Paramont+ on October 8th 2021.